Wills, Estate Planning & Deceased Estates
Estate Planning Lawyers Newcastle
If you need estate planning lawyers in Newcastle, Burgess Thomson is well-equipped to help you.
Our team of Wills lawyers in Newcastle know the complexities of drafting and managing Wills, probate, deceased estates, estate planning and Will disputes.
It is not uncommon to avoid estate planning. However, inevitably one day you may need to leave your business or farm, whether by selling up, retiring or leaving for health reasons.
It is very important to have a succession plan in place that makes the transition easy not only for yourself but also for your family or employees.
Our estate planning lawyers will minimise the chances of your business or farm having to be sold up when you leave. We strive for excellence and seek to avoid unnecessary conflict or stress once you pass away.
Find out more about wills, estate planning and deceased estates with our experienced Wills & Estates Lawyers in Newcastle.
Estate planning is an active process of updating your Will when circumstances in life change. This may include couples who are newlyweds or getting a divorce.
It could also be a change to the family's asset pool or a shift in working conditions.
Successful estate planning includes all family members and interested parties.
Planning for your family's future after you have passed away is one of the most important legal responsibilities you will have to undertake.
From the establishment of a testamentary trust to the process of deceased estate administration, Burgess Thomson understands this journey and is able to offer a helping hand.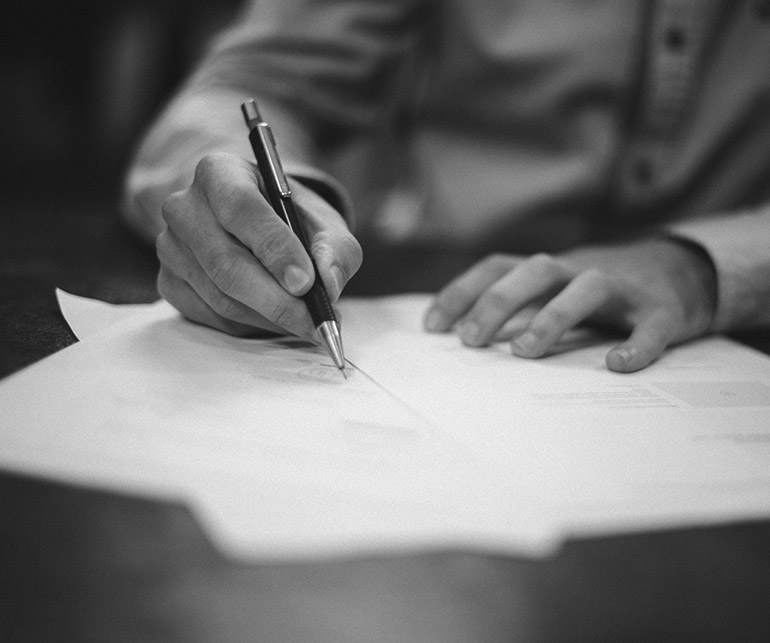 Power of Attorney
Our estate planning lawyers in Newcastle can help you make sensible decisions about a power of attorney.
This person is granted with legal responsibility to carry out your legal affairs while you are alive.
We strongly recommend you put plans in place for any future incapacity through the appointment of a power of attorney.
Choosing an Executor
Executors are the people who are bestowed with the responsibility of carrying out your legal affairs.
It is a complex legal journey to navigate. It involves the Supreme Court confirming the validity of a Will, and the estate administration process.
An executor should be someone close to you, who is able to carry out your best wishes with care.
The appointment of an executor can avoid Will disputes and unnecessary grievances once you pass away.
How Burgess Thomson Can Help
Burgess Thomson's Wills and estate planning lawyers in Newcastle can help with a variety of legal affairs.
We are proud to offer probate lawyers, Will dispute lawyers, and estate dispute lawyers in Newcastle that meet high-quality standards for our clients.
At the same time as considering your Will we strongly recommend that you also put in place plans for any future incapacity through Power of Attorney and Guardianship documents. This will ensure that if you somehow become unable to make decisions about your finances, your medical treatment or living arrangements then the person or persons who you trust to make these decisions can do so unhindered.
Burgess Thomson's wills and estate planning lawyers can help:
Advise you in regard to estate and Probate laws
Write a will that maximises the inheritance for your family
Set up family and testamentary trusts
Advise you in regard to choosing executors and guardians
Minimise the chance that your will is contested and subject to litigation
Advise in regard to estate tax (including capital gains) and financial concerns
Safely store your will and other important legal documents

Our team are proud to offer estate planning services in Newcastle and the surrounding regions, including Lake Macquarie, Maitland, the Hunter, and Port Stephens.
Arrange a consultation with experienced Lawyers in Newcastle